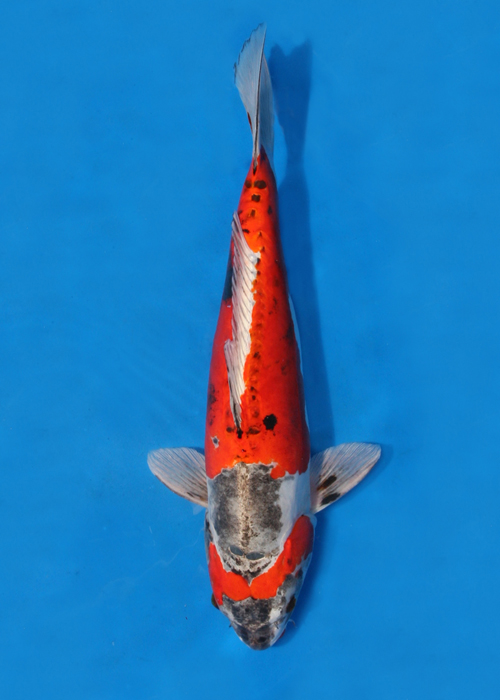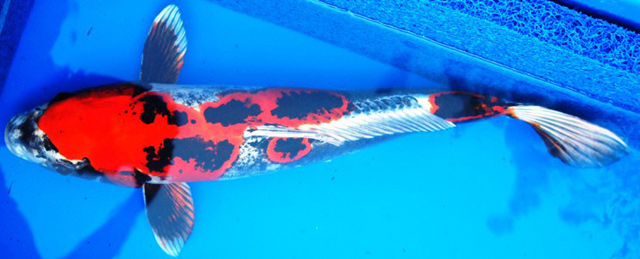 Metallic, scaleless, multicolored koi with inky black markings.
The kikokuryu is a bit of a wild-card koi, because of the sheer variety of colors it comes in. Kikokuryu may be any combination of red, orange, yellow, green, grey, white, or blue.
However, they are always doitsu (scaleless), and usually possess distinctive dark, inky markings that shift as the koi grows. These koi will also always have metallic fins, similar to those found on the ogon varieties.