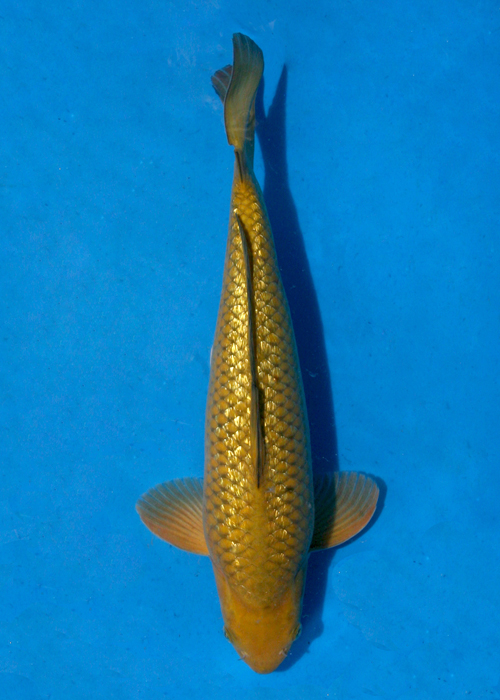 A green, bronze or "tea-colored" fish with no other markings.
The Chagoi is known as the "friendly fish" due to it's uniquely calm and almost puppy-like disposition. These koi also grow larger than other varieties, and tend to have very strong immune systems.
Cha is the Japanese word for "tea", referencing the green tea-eque coloration that is common for this variety.