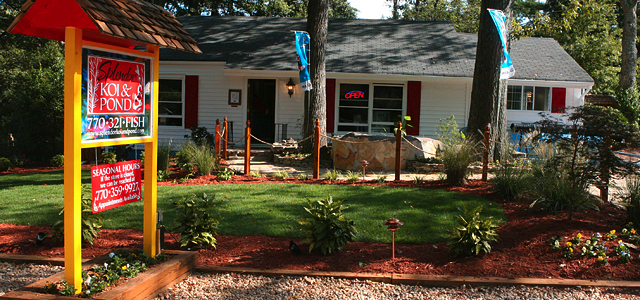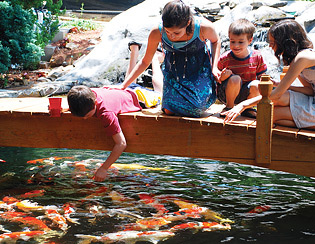 Splendor Koi & Pond was established in 2007 to meet the ever-growing demand for a competent pond specialist. We began as a pond construction company, but soon branched out to all areas of the pond and water garden industry.
Our high-quality showroom in Atlanta, GA is home to over 17 state-of-the-art holding tanks, which house our stunning selection of high-quality Japanese koi. Our animals are kept in the finest conditions possible, with top-quality filtration systems, in-house health testing, and strict quarantine standards.
This means that any koi fish you purchase from us will be in perfect condition, guaranteed. If you ever have any questions regarding the health or care of your koi, expert advice is just a phone call away.
We specialize in unique, hands-on solutions to your koi and pond needs. From sick koi to leaky filters, we've seen it all and know the best way to address the situation. We are a full-service company, so remember to turn to Splendor Koi and pond for all your pond or water garden needs.
All our maintenance service plans are completely customizable to fit your needs and schedule. If your pond is in need of cleaning or repair, call 770-321-3474 today!
Customer satisfaction is guaranteed! Let us know how we are doing!
 Koi Fish Sales
 Pond Design &
Installation
 Koi Pond &
Water Supplies
Koi Pond
Service Plans