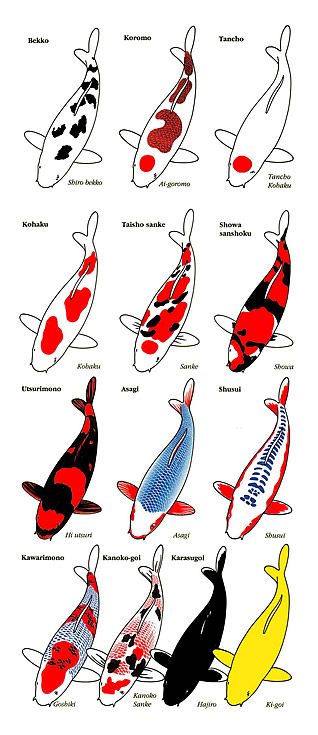 Koi fish were first developed from the common carp (cyprinus Carpio) in the 1820s. Since then, hundreds of distinct varieties have been produced by breeders all over the world. Here, we will describe some of the more common varieties of koi, in order to provide an idea of the range of color found in these unique animals.
This is by no means a full list of what we carry. If you are looking for a specific variety or color, please call us and we will see what we currently have to offer!
Choose your koi fish variety from the menu above for close up photos and information about each variety. If you're simply not sure, then BY ALL MEANS please visit our showroom and come witness their beauty firsthand!
dropdown menu here…