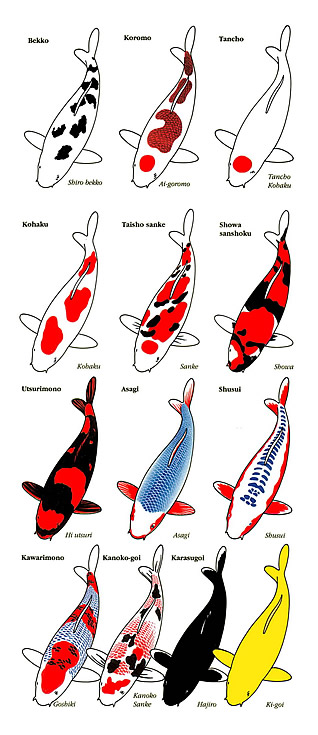 Let Splendor Create an Affordable Customized Koi Package for You
If you are looking for koi in a lower price range, we have over 1,000 in stock from 3 inches and up, beginning at $14.99. Call Splendor Koi and Pond and we will put together, as a package, a beautiful selection of fish of different sizes and varieties to suit your taste and budget.
A Great Selection of Koi at Fantastic Prices
The beautiful koi pictured below are actual specimens that have been raised and cared for in the ideal conditions at Splendor Koi and Pond. They are a representation of the many exquisite fish we have on hand for you. If you are looking for a specific koi, please call and ask us…chances are we have it.
Splendor Koi and Pond houses the greatest selection of high-quality Japanese Koi in the Southeast. All of our koi are hand-selected by us, straight from the farm. Once they reach our location, our strict quarantine standards and ideal environment ensure that your new koi will be as healthy as they are beautiful. Our koi come in a wide variety of colors and prices. With over 1,000 animals in stock, we are guaranteed to have the perfect animal for you. Our koi start at just $15.
Why Come In?
Selecting koi is not as easy as it sounds. With so many beautiful fish in stock, it can be difficult to select the perfect animal for your pond. You want the best of the best for your pond, and our trained staff can help you select your new favorite fish.
Pictured below are actual specimens that have been raised in our ideal environment. If you are looking for a specific variety of koi, call us at 770-321-3474. Chances are we have it, and we would be happy to reserve it for you.
What kind of koi is best for you and want to learn more?
See the various types of koi fish available on our Koi Variety page here.
Ready to purchase your new koi fish?
Read our purchase policy here.
All fish ordered from Splendor Koi and Pond are guaranteed to arrive alive and healthy!